Jaquelynne Mauvais Art Class
Come experience painting & tissue paper & imagination!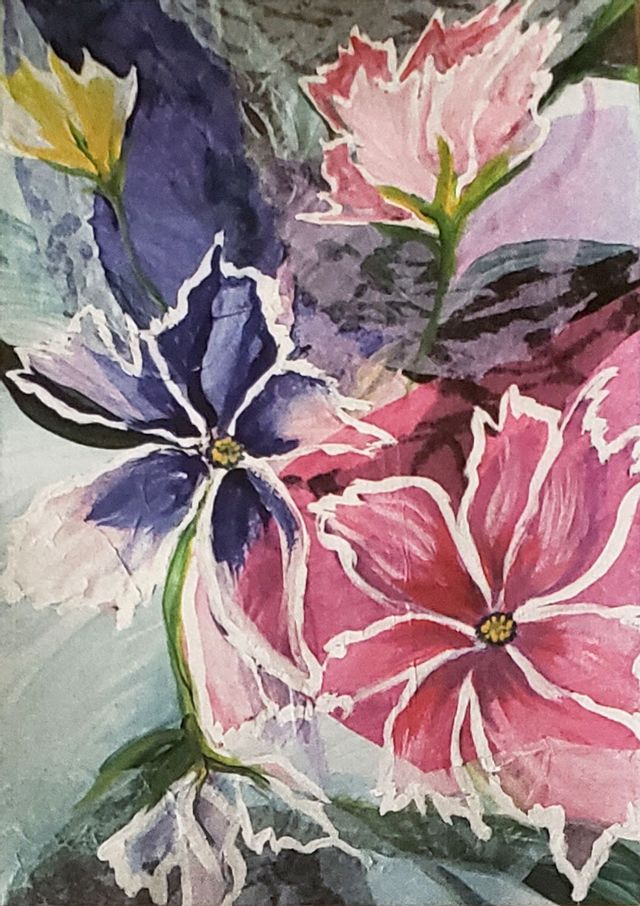 Description
I invite you to a fun and creative art class on Wednesday, Sept. 28th, 2 pm. to 5 p.m. at High Sierra Quilters on Broadway in Placerville.
Jaquelynne has been in a gallery in Lahaina Maui for over 12 yrs (she lived in Maui from 1986 to Nov 2021) and relocated back to Placerville to be with friends and family. I am currently painting with Acrylics and love how fast it dries!
If you want a fun experience with paint and colored tissue paper/glue and imagination, this is for you—no art experience needed! In the class, you will be drawing or painting on simple poster board. You may have a subject in mind, or just want to draw geometrical shapes or have fun with flowers, or Palm trees, or landscapes, or just play with color and design; or bring a few pictures from a magazine for inspiration.
We will cut or tear various pieces and sizes of the tissue paper and glue them onto your drawing or painting and when that dries you may want to paint over that and layer colors. This build up is what makes your picture so unique.
This is a fun exercise that you may want to share with the "children" in your life, as they love being so free with their art!! Most likely within the first hour or so, you will be amazed at how freeing this is and how lovely your art is!
Please join us, it will be fun! If you have any questions feel free to call me at 808-276-4777
High Sierra Quilters
1263 Broadway, Placerville, CA 95667
2:00 PM PDT
to 5:00 PM PDT
Private:No
RSVP Required:Yes