Mindful Movement Mondays
Stress Reduction and more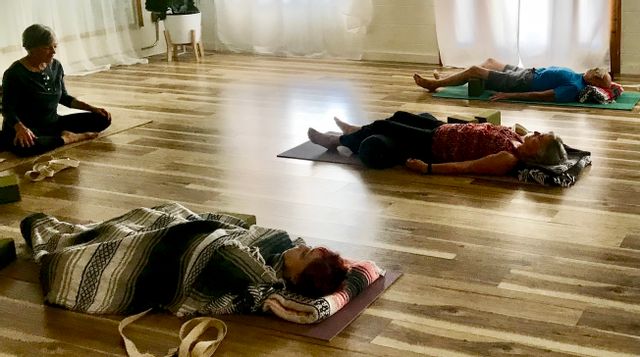 Description
Monday classes are a hybrid class meaning it is both a live yoga class held at The Meadows Yoga Studio in Placerville AND simultaneously a zoom class to support those who are unable or not wanting to attend a class in person.
This mindful movement iRest Yoga Nidra offers an opportunity to connect and remember an inherent sense of peace and well-being that lies within; that always holds and supports us regardless of what is going on in our lives.
Here, Now; we can welcome the difficulties of life and find skillful responses of how to 'be' with what is with loving kindness in which healings can arise.
Please join us! If interested; send an email to:
[email protected]
to receive a zoom invitation for that Monday's class.
The Meadow
7510 Green Valley Rd., Placerville, CA 95667
3:30 PM PST
to 5:00 PM PDT
Private:No
RSVP Required:Yes
Accept Registration Online:No